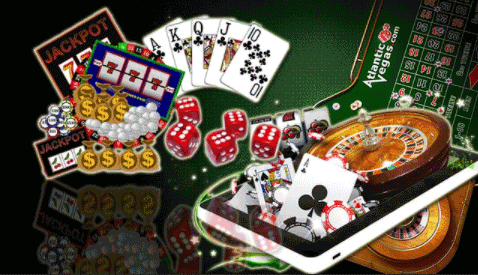 Image Credit: Flickr
Thanks to the decision of the US Supreme Court to reverse the PAPSA legislation in May 2018 (which had historically prohibited sports betting at a federal level), the gambling market in North America has received a huge boost of late.
As a result, you can see that the best US sports betting sites listed here continue to grow in their number, creating a lucrative and competitive market that's increasingly player-centric.
But what are the best ways of identifying the best active betting sites in North America? Here are some tips to help you on your way.
1. Check Out the Payout Rates on Offer
Not only is the US now contributing a fast-growing share of the $203 billion global sports betting industry, but it's also seeing large-scale mergers and partnerships between national casino brands and international operators like William Hill.
This is great news from the perspective of players, who can benefit from improved value propositions and some of the most competitive payout rates in the global marketplace.
This is one of the key metrics that we use to rank and review licensed sports betting sites in the US, as this estimates a monetary value that you can expect to recoup for every £1 wagered on average.
For example, the Sugar House platform delivers an average payout of 94.83% across all sports betting markets, which means that you can typically expect to recoup a little more than £0.94 for every £1 that you wager remotely.
The corresponding rates for 888Sport and Borgata's online platforms are 94.23% and 94.09% respectively, while the BetMGM brand boasts an average payout rate of 94.09% according to our research.
Of course, if you drill down deeper into these numbers, you can begin to see that the payout rate varies wildly between different sports, tournaments and betting markets.
So, there's a pressing need to carry out further research of the market if you like to bet on a particular sport, as this will help you to predict a more accurate payout rate that's relevant to your activity.
2. Consider the Welcome Offers in Play
The next consideration is the range of welcome offers in play, with each operator using lucrative bonuses as a way of incentivising brand new players and customers.
This aspect of the market has become increasingly competitive in the digital age, while the sheer range of structures and incentives in play will boast pros and cons depending on your outlook as a player.
Most welcome offers take the form of a 100% deposit match up to a fixed financial value, while this may also be augmented by a small number of free spins. However, operators such as 888Sport are currently offering an innovative $500 risk free wager to new players, so you'll need to compare each one in detail if you're to identify the best value bonuses for you.
You'll also need to consider the wagering requirements applied to each welcome offer, which will dictate how much money you'll have to play through before making a withdrawal.
This can vary wildly from one offer to another, while some operators may create wagering free bonuses for their customers. With BetMGM's current offer, for example, the wagering requirements are 2x the value of the bonus, whereas 888Sport, Sugar House and Bogata only apply wagering requirements of 1x the bonus funds added to your account.
Make no mistake; you'll have to compare the wagering requirements in full, to ensure that you don't commit to a bonus that compels you to spend more than you're comfortable with.
You should also look for exclusive, limited time offers that may be linked to specific events, such as the Tokyo Olympics or the 2022 World Cup. If you intend to bet heavily on these events, it makes sense to target promotions that reward such a pastime.
3. What Sports and Betting Markets are in Play?
Another key metric is the range of sports available at specific sportsbooks, as while some focus on US-centric disciplines such as American Football, others feature international events such as the UEFA Champions League and the ICC Cricket World Cup.
What's more, operators will offer access to a variety of traditional and in-play markets pertaining to each sport, so you should look to compare these when choosing which one is best for you.
This is especially true if you intend to focus on in-play rather than ante-post betting, as some sportsbooks may provide access to a particular large range of live wagers that suit your outlook as a gambler.
Even on a fundamental level, you'll need to focus on sports that enable you to leverage some existing knowledge and understanding, as this may afford you a competitive advantage in the marketplace.