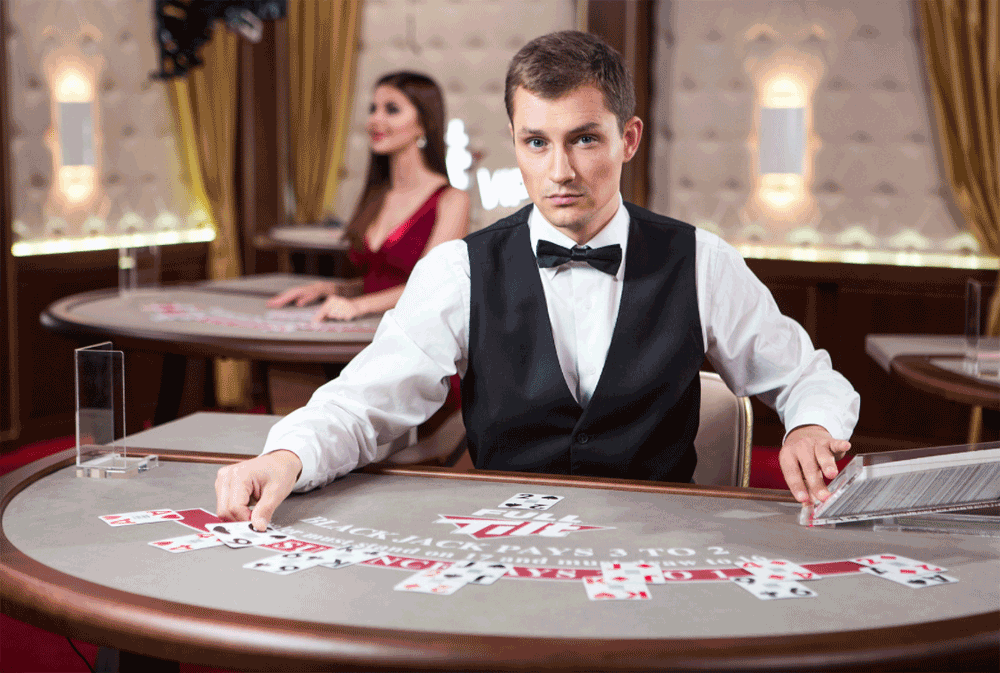 The way in which we gamble has changed a great deal in recent years. Gone are the days when casino fans just went to their local venue to have a good night out. Now you can be in front of your laptop or mobile devices and enjoy a live dealer casino experience. But how do you get the most from this?
We now play casino games online more than ever before. We have had limited opportunities to play at our local casinos during the past year or so due to the pandemic. Thank heavens, therefore, for the live online games that are available at plenty of online gambling sites.
Even when there were no casino closures, we can't really go down to our local casino every single night. Live dealer games allow us to play and almost feel as if we were playing at a brick-and-mortar casino. Luckily, there's no expensive late-night taxi ride home.
There are so many sites where you can play at a live casino. Joining the right one to play real dealer action is important. Log into your online gambling site, and you are just a click away from accessing their live casino.
You will find a wide selection of tables where you could play baccarat, roulette, poker or blackjack. These tables have live dealers that you can interact with. The setting is just like that in the casinos you are used to playing at.
There are often different versions of the games you love playing. If this is the case, then to get the most from playing, it is important to access the rules of the game. This prevents you from making what could be costly errors. Knowing what to do is so vital when playing casino games.
Playing within your bankroll is also important. The good news is that at these online live casinos, the available tables come at different levels. Some tables are ideal for high rollers who love to play at high stakes. However, other tables are more suited to those who either prefer to play for fun or don't have the finances available. Never gamble money that you can't afford to lose and enjoy your live dealer experience.
It is also possible to have more than one hand when playing a game such as baccarat or blackjack. Again, remember to keep an eye on the budget. You may be giving yourself more opportunity to get a win, but it's the same for losing too.
It's also good for you to remember the unpredictability of the online casino games you are playing. All this talk about luck doesn't really exist, you know. Nor does the fact that you can predict what the next card is going to be or the next number on the roulette wheel.
When you are playing at an online live casino, a random number generator is employed. Don't think that you will be able to predict anything that is going to happen. Having a hunch that the next card might be the one that gets you a flush might work. If it does, though, it's little to do with a hunch. It's the same with that poker face you've spent years learning to perfect. Players can't see you, so smile your head off when you have four of a kind.
Many online casinos have bonuses and promotions that can give you extra funds to play with. If you receive a bonus for playing at a live casino, read the terms and conditions to get the most from it. Also, do some research on the site you join to find out if it is safe and secure.
As mentioned previously, there's no late-night taxi ride home from your local casino. You can be sat at home in your favourite chair with some food and drink beside you. However, just because you feel comfortable, don't use that as an excuse to play for long periods. It just doesn't help you in the long run.
Don't get tired because then it's so easy to make a mistake and lose a vital hand. Take some breaks from playing to rejuvenate your batteries. Setting yourself a time limit for playing is a good idea. Don't drink too much either; getting drunk isn't going to help your concentration at all. Live casinos are here to stay, and they are getting better all the time, so start playing now and have a great time.