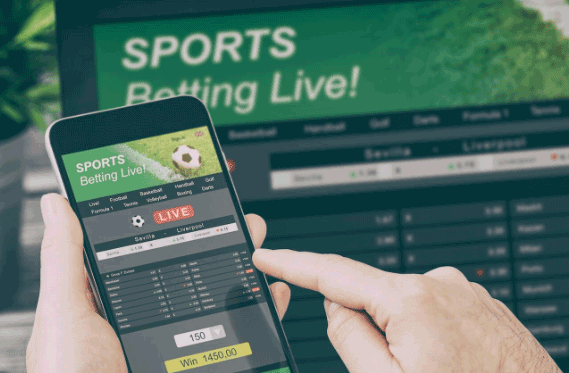 If you like to bet on sports and play casino games from the comfort of your home, you have to choose one of the many gambling operators. Unfortunately, most of us don't have enough free time to use our PCs at home because we are constantly doing something. That's why some of the best online betting operators decided to create a special mobile application that lets customers have a desktop betting experience while using their smartphones.
There are a lot of things that make mobile betting apps so desirable, especially among passionate bettors. Unfortunately, those things may also cause you a lot of problems, so let's check why using a mobile app may not always be worth it.
The installation process might take forever
Once you realize that betus has its own app which could be downloaded for free by using the browser on your phone, you will probably want to give it a try. Sadly, many operators' apps are not like that, which means that you could have a lot of problems.
Getting an application for iOS isn't that difficult because you simply have to open the App Store. Depending on your location, type the name of the bookie/casino and wait until your iPhone completes the process.
Unfortunately, the situation with Android customers is different because clients need to wait a lot longer before they start betting. In fact, it may take up to an hour before you install the application due to the changes you have to make to your device (you need to allow it to install apps from unknown sources).
The application may crash, which means you could lose your live bet
Another problem that you may face while using a mobile betting app is random crashes. Sadly, even the best smartphones on the market can't guarantee you that the mobile betting application won't suddenly stop.
This isn't a problem if you place pre-match sports bets, but it could have serious consequences if you are into live betting and casino games. You can do some things to avoid this problem, such as updating your software, but they might not always work.
Your device needs to have some storage space to install the future updates
Unless you choose the Betus mobile app that you can create via your mobile browser, every other application that has to be downloaded and installed will have a lot of updates in the future. This is good because you will have access to the latest innovations, but the updates have to be installed to take advantage of them. Needless to say, this can only happen if you have enough storage space on your device.
What's the best alternative to a mobile betting app?
People who don't want to deal with the potential problems of using a mobile app can bet via the bookie/casino's mobile website. In most cases, it offers the same things that are available on the app, but without the need to install any files.