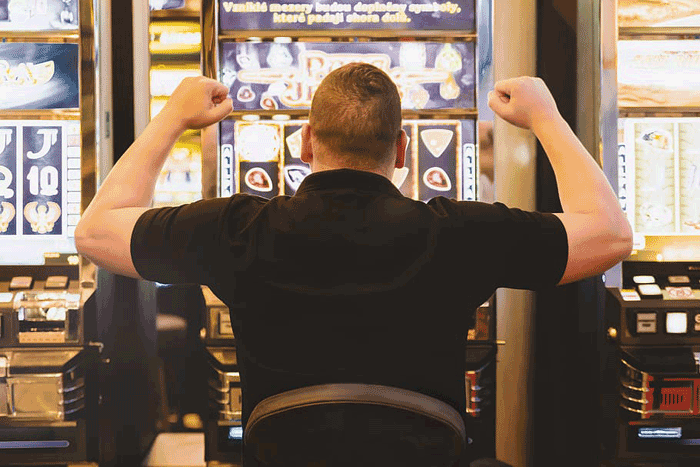 On your travels around online casinos, you may have spotted that some operators label certain slots differently. Most will use the terms "classic slots" and "jackpot slots". In this guide, we'll explore what exactly is meant by a jackpot slot, which is also widely known as a progressive jackpot slot.
Jackpot slots are some of the most marketed slot titles in the iGaming industry today – and with good reason. For example, on the homepage of PokerStars Casino, you can scroll down and find a dedicated section to jackpot casino games. Progressive slot titles like Buffalo Rising Megaways, Sticky Fruits and Fishin' Frenzy are listed here with ever-increasing jackpot totals. That's because the longer the prize goes without being won, the higher the payout. And, let's face it, why would an operator not choose to promote these games with the juiciest potential winnings?
You might be confused as to why some games are known as jackpot slots since all slot games have their own predetermined "jackpot" i.e. the biggest possible payout. Progressive jackpot slots operate rather differently, as we'll explore in greater detail now.
What is the premise of a progressive jackpot slot?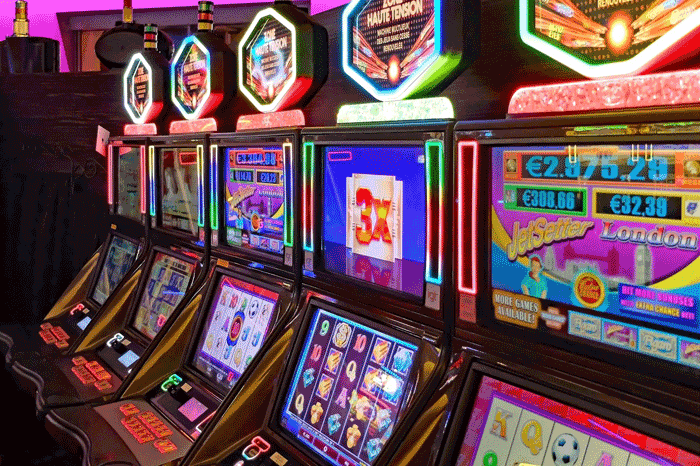 A progressive jackpot slot includes a tiny percentage of every stake wagered on its reels into a pooled progressive jackpot. The more players that stake and try to win the jackpot, the higher and faster it will rise. This percentage of every stake wagered that's entered into the progressive jackpot is known within the industry as the "meter".
Once a progressive jackpot is eventually claimed, the progressive payout will reset or "seed" to a predetermined minimum value.
Although a progressive jackpot slot can pay out during any random base game spin, there are certain win mechanics to be mindful of. First and foremost, some progressive jackpot games will only trigger the biggest prize if bettors wager the maximum stake per spin. However, some progressive slots now have a tiered progressive payout, incorporating smaller progressive prizes for those who feel most comfortable using smaller stakes.
Some progressive jackpots are triggered by landing a special bonus symbol on a particular payline. In a five-reel progressive jackpot, you may need to land one on each reel on the same payline to trigger the jackpot or enter the jackpot game to determine which tier payout you receive. These jackpot games are normally pick-me bonus screens, where you click to reveal the jackpots, or bonus wheels which determine the payout size at random.
How many types of progressive jackpots exist?
There are three primary progressive jackpot slot games. The first of which is known as a "standalone" progressive jackpot game. This means that the rising progressive jackpot is reserved exclusively for one slot game only. It is not linked to other slot games or other titles developed by the same developer.
Then there are "local" progressive jackpot games. These are linked between progressive jackpot slots hosted by the same online casino. The meter is only added to using wagers placed by customers of this online casino. Local progressive jackpots are often connected across half-a-dozen or more slot titles at an online casino.
The third and final type of progressive jackpot is a "network" progressive. These "wide-area" progressive jackpots span a variety of online casinos. This means that players across multiple online casinos can contribute to the meter of a progressive payout through their wagers. The size of network progressive jackpots are therefore much bigger than a standalone progressive jackpot, for example.
How likely am I to win a progressive jackpot?
Although progressive jackpot slots offer untold excitement, with the chance to turn modest stakes into six and even seven-figure payouts, it's important to temper that with a dose of realism. The likelihood of winning a progressive jackpot is sure to be well over 1,000,000/1. In the land-based casinos of Las Vegas, some of its local progressive slots have been known to offer a one-in-300-million probability of winning. This month, a woman from Santa Clarita, California, bagged over $1.39m in progressive winnings on the Buffalo Grand progressive slot at the Sahara Las Vegas on the iconic "Sin City" Strip.
You should adopt the same mindset as lottery players when you play a progressive jackpot slot. Sure, it would be nice to land the top prize, but the thrill of the chase is just as exciting. Don't expect too much in return and you'll be sure to have plenty of fun trying.